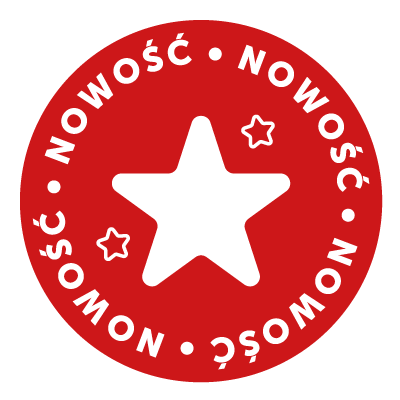 more than a board
The first board that combines a large area of ​​the board with the functionality of the monitor. Equipped with the Android operating system, it allows you to present multimedia content in a fast and convenient way without using an additional computer. What's more, myBoard Gray AiO is up to 100 inches of interactive surface, which makes the presented materials visible even from the end of the room. In addition, thanks to the option of built-in efficient OPS computer, the problem of tangled cables ceases to exist. Bet on order and style within the school space – just turn it on and act!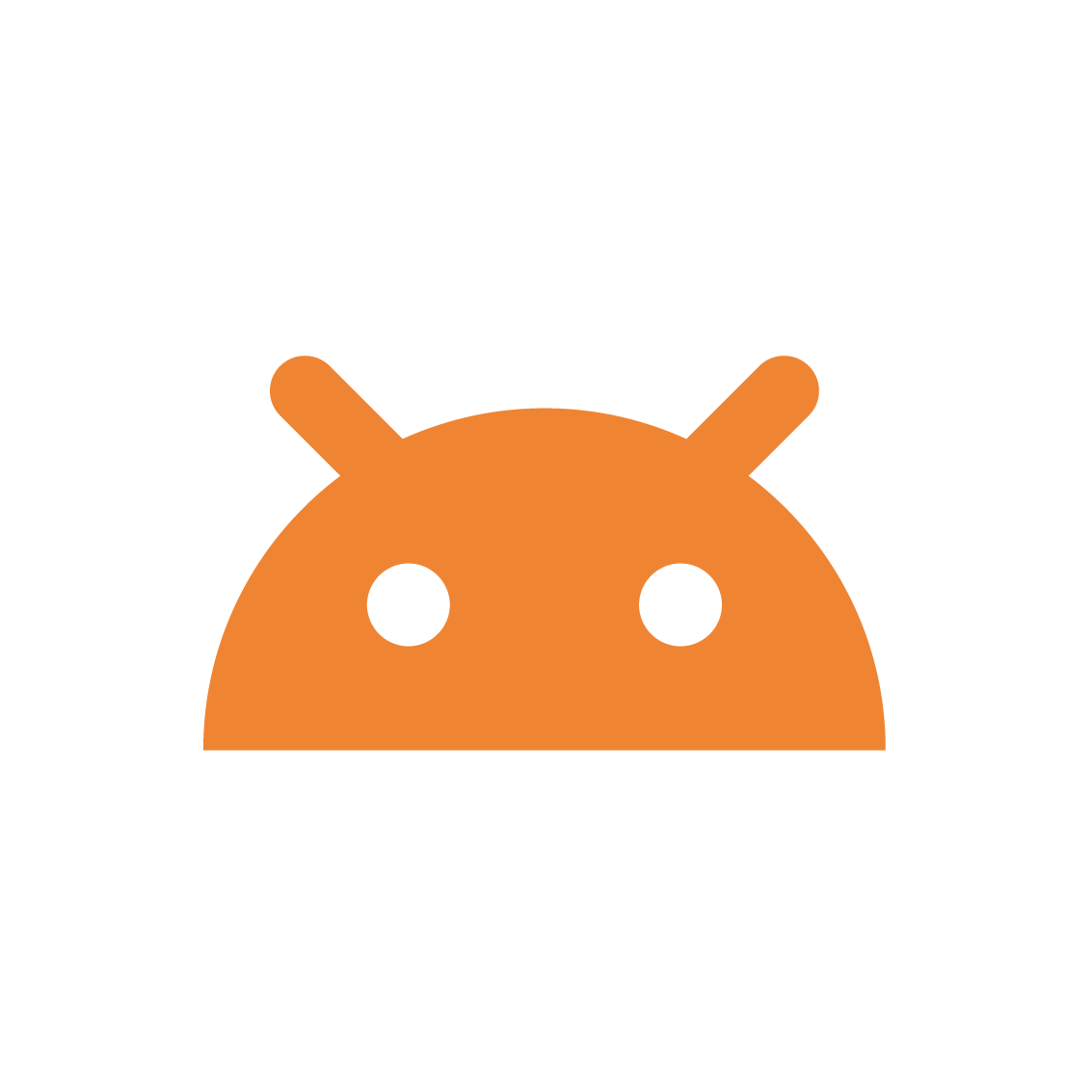 WBUDOWANY ANDROID
Uzyskaj jeszcze lepsze wrażenie z użytkowania tablicy myBoard GREY AiO dzięki wbudowanemu systemowi Androida, Twoja tablica interaktywna będzie od razu gotowa do pracy. System operacyjny Android to również szybkie działanie oraz nowoczesny wygląd interfejsu.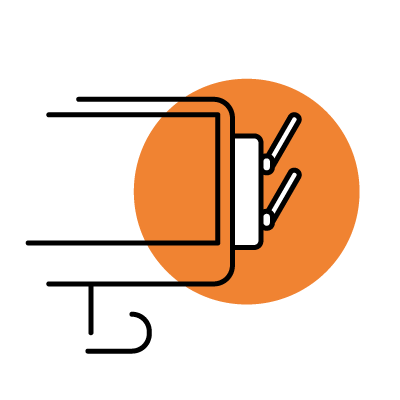 MODUŁ OPS
Wysokiej jakości moduły OPS, czyli tak zwane komputery przeznaczone do tablic myBoard GREY, to urządzenia zaprojektowane z myślą o najwyższej wydajności. Stanowią rozwiązanie typu all-in-one – bez kabli, bez konieczności podłączania dodatkowego, zewnętrznego komputera.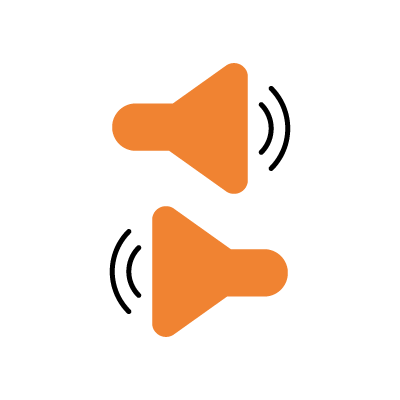 WBUDOWANE GŁOŚNIKI
Cenimy sobie Twoją wygodę, dlatego nie będziemy wymagać od Ciebie dodatkowych ruchów. Nasze produkty są od razu gotowe do pracy. W zestawie otrzymasz zintegrowane estetyczne głośniki, które spełnią swoją funkcję nawet w dużej sali lekcyjnej czy konferencyjnej.




ALL IN ONE
Keep the functionality of the interactive monitor, get the area of interactivity!
myBoard GRAY AiO is an all-in-one multimedia whiteboard with Android built-in. This is the first device of this type that will allow you to forget about the tangled cables and the additional computer required to operate the entire system, all integrated in an elegant housing.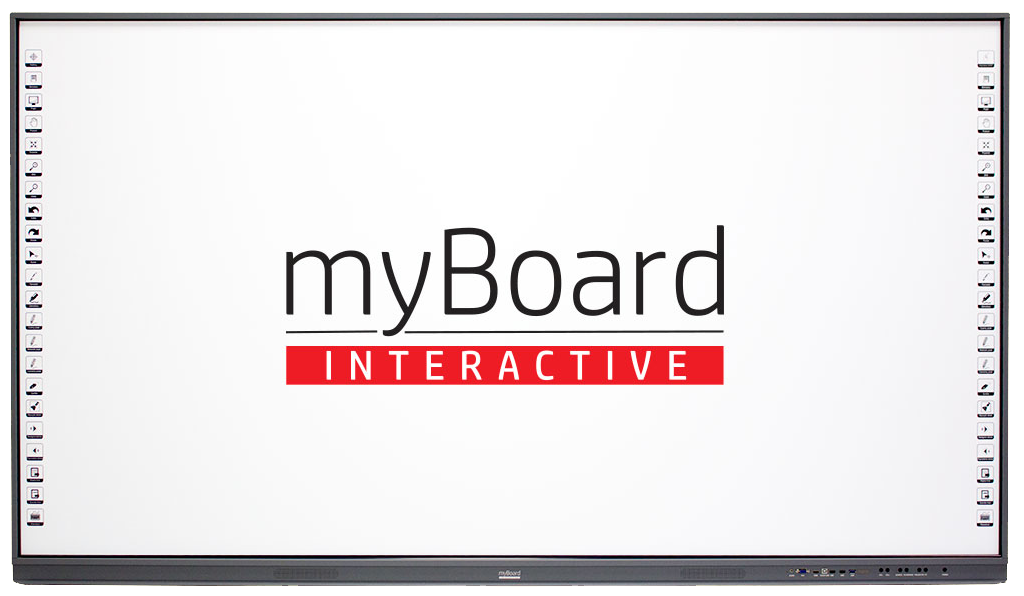 CONNECT COMFORTABLY
Effective connectivity to external devices
For even greater convenience of use, in the myBoard GRAY AiO whiteboard all inputs are located on the front of the whiteboard to save time when connecting the device of your choice.
INTEGRATED AUDIO SYSTEM
For your comfort
We listen to your needs and value your comfort, which is why we will not require additional moves from you. Our products are ready to go immediately. The set includes integrated aesthetic speakers that will fulfill their function even in a large classroom or conference room.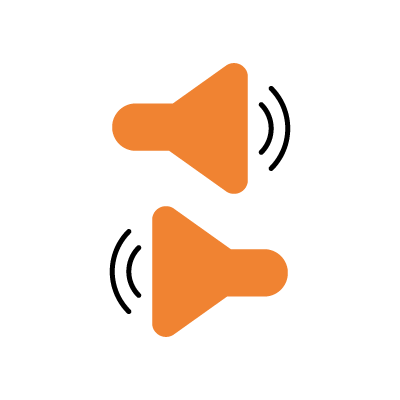 | | |
| --- | --- |
| Touch resolution | 32767×32767 |
| Diagonal | 92″ / 100″ |
| Aspect ratio | 16:9 |
| Surface type of board | steel, magnetic surfae coated with nanopolymer |
| Touch technology | Infrared (IR) |
| Writing mode | pen (included), finger, or any opaque objects |
| Touch points | 10 TOUCH |
| Cursor speed | 200 points / s |
| Response time | ≈5 ms |
| Built-in OS | Android OS |
| Video outputs HDMI | yes, 1 x HDMI |
| Video inputs HDMI | yes, 2 x HDMI |
| Built-in speakers | 2 x 15W |
| Connectivity | Wi-Fi 2.4 GHz / 5 GHz |
| Accessories | pens (3 x), long pen, USB Touch cable type B (1,5m), HDMI cable (5m), RS232 cable (5m), power supply cable (3m) |
| Warranty | 2 years |
| Certyficates | CE, ROHS, ISO 9001, ISO 14001 |