MYBOARD INTERACTIVE MONITORS
INCREASE YOUR IMAGINATION
ALL YOU NEED
Bet on rich functionality
MyBoard interactive monitors with high performance parameters, perfect for educational and business purposes. Available in two series: Gray and Black. Fully adapted to support high resolution 4K ULTRA HD. Equipped with the Android operating system, they also have the ScreenShare function, i.e. sharing the displayed material with mutual interaction.
SMART FRAME
This function allows intelligent recognition of the color assigned to the mark, no matter where you put the pen down!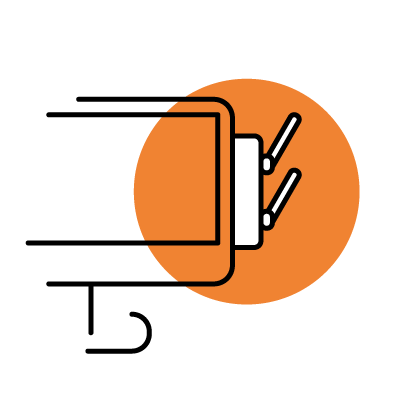 OPS – PC module
Gain even more on monitor possibilities by putting additional OPS PC module and install Windows OS!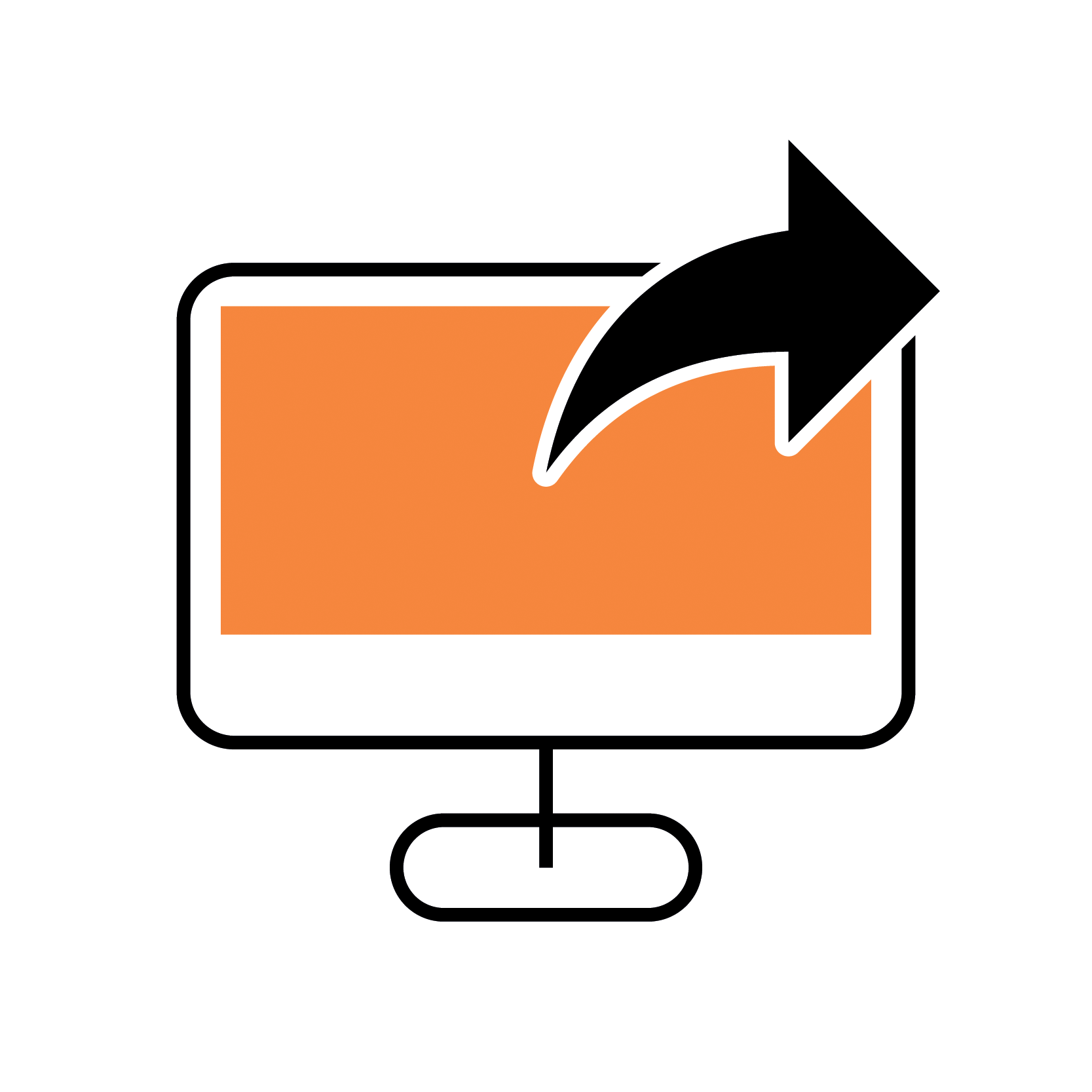 SCREEN SHARE
Present materials stored on an external computer or mobile device quickly and wirelessly.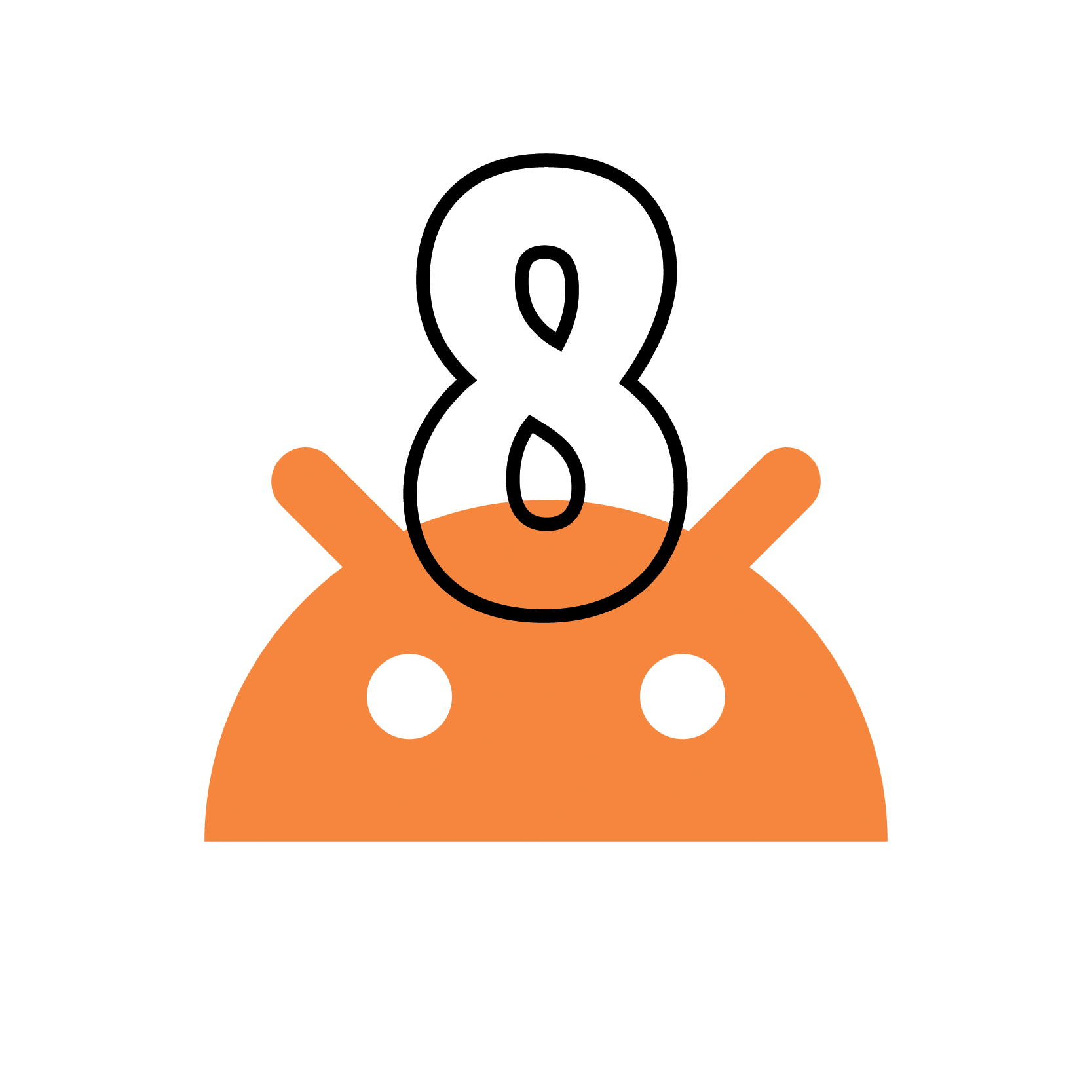 ANDROID
Faster operation and a modern refreshed interface look. The new version also means greater security of your data and more complete power thanks to the use of new components.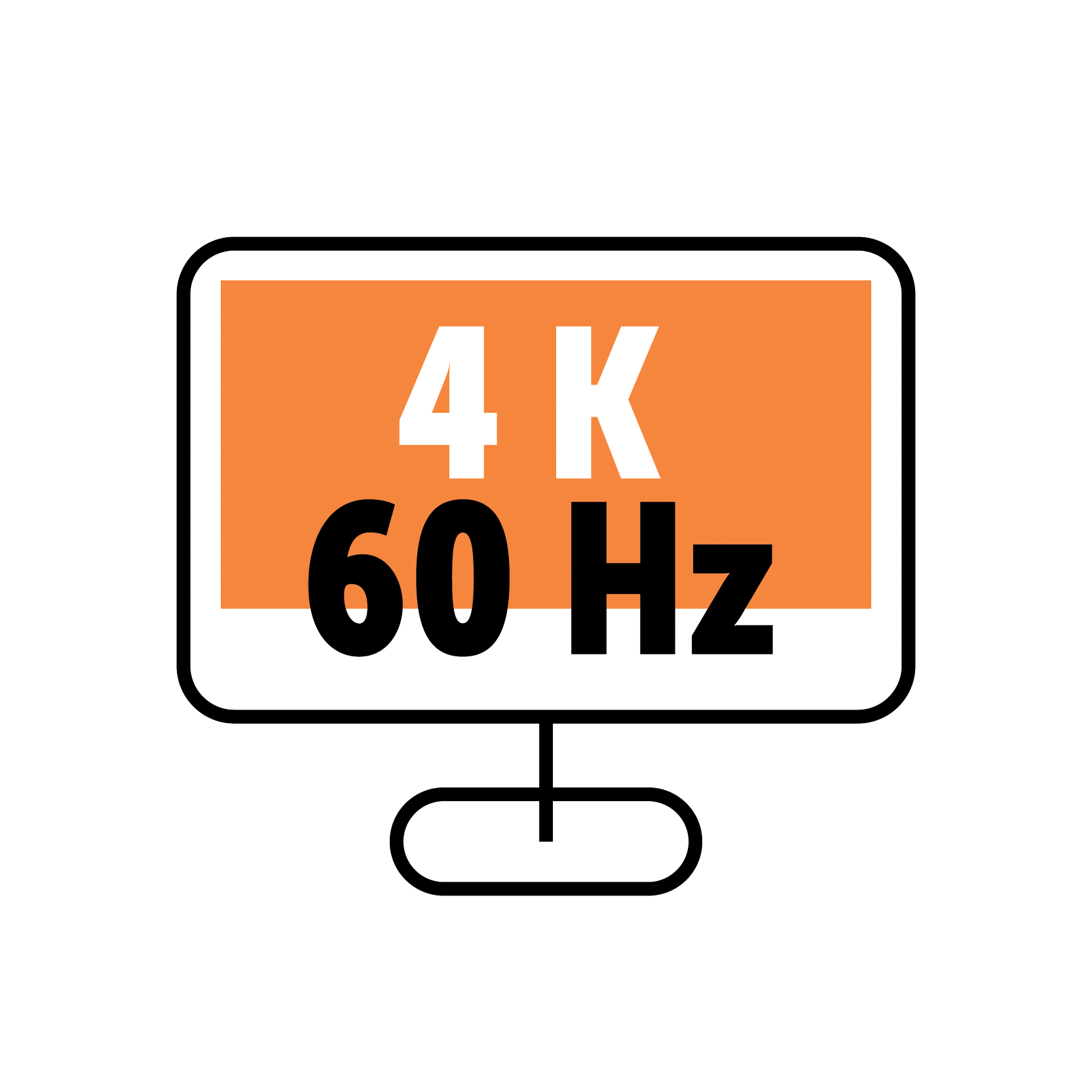 UHD 4K @60HZ
Discover amazing quality with a resolution of up to 3840 x 2160 with a refresh rate of 60 Hz, so you get the perfect one and sharp image full of details that will definitely impress while operating the monitor

DRAW AND LEARN
Create, edit and share your screen with dedicate tools
With editing and authoring tools such as eMarker, you can easily choose, draw, fill, crop content and images on your interactive monitor. You will find all available functions on the intuitive toolbar, just click on the given tool and it's ready!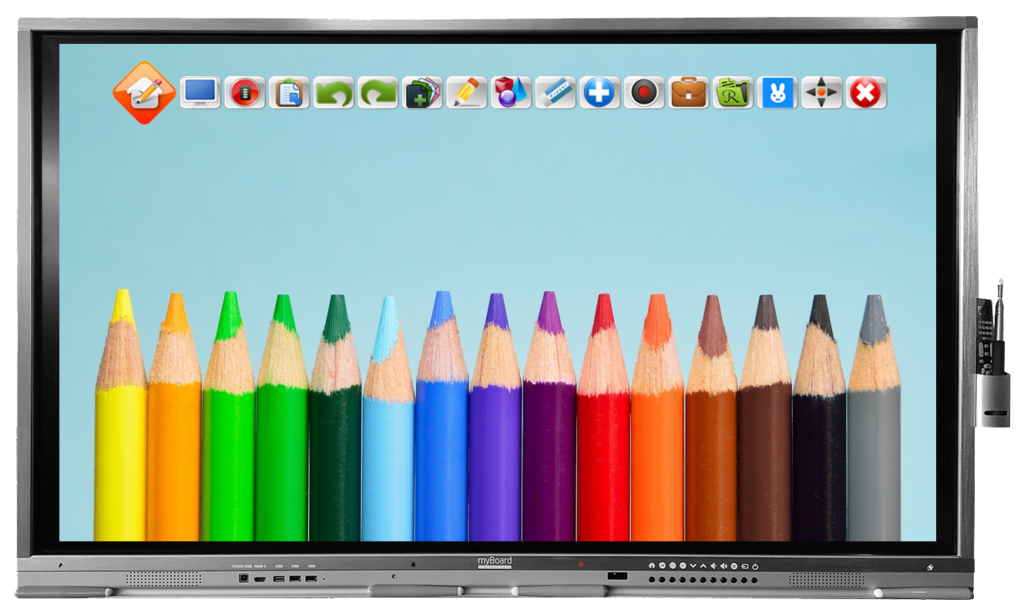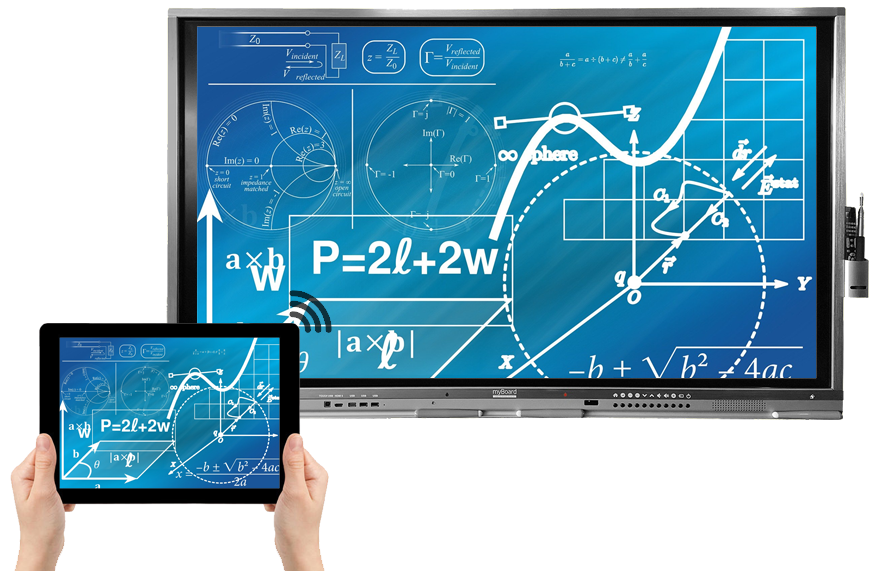 Share more widely
Share your image using ScreenShare function.
Sharing the displayed material with mutual interaction allows for effective cooperation. Thanks to the ScreenShare function, you can easily display on the monitor content from another mobile device, and you will also be able to actively manage it in real time.
Watch this in 4k ULTRA HD
Screen precision in every detail
MyBoard interactive monitor fully supports 4k Ultra HD resolution, which gives us perfect image quality. Displayed content is sharper, more realistic and with richer color perception. Impress your recipients!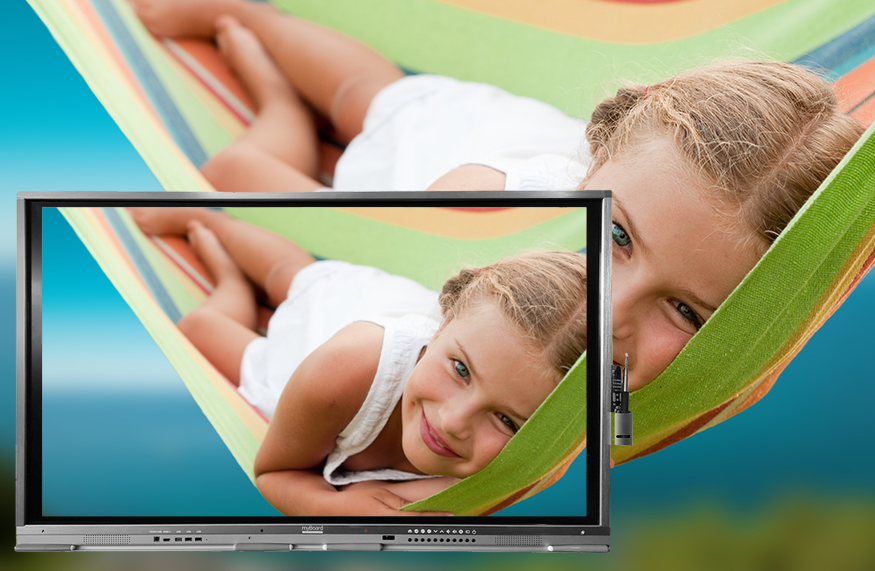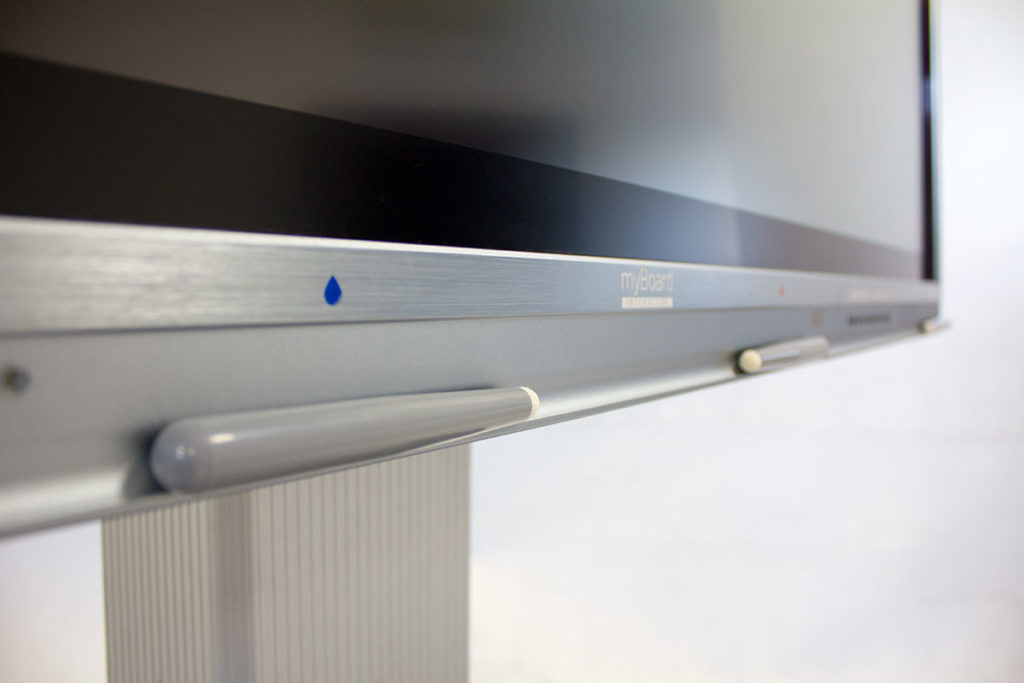 Catch more possibilities
Work comfortably thanks to Smart Frame
The integrated Smart Frame means that pens will always be available under your monitor without the need for additional shelves. This feature allows you to intelligently recognize the color assigned to the mark, no matter where you put the pen away.
Plug and Play
Check the benefits of "All in One" with built-in OPS
High-quality OPS modules, or so-called computers designed for myBoard monitors, for devices used with performance efficiency in mind. They are an all-in-one solution – without cables, without connecting connections, computer devices. We have equipped them with modern processors and SSD disks, thanks to which we provide high comfort and amazing performance of the device with the OPS module installed.
EXPLORE GREATER SYSTEM POSSIBILITIES
Built-in Android 8.0 OS
Get an even better impression from using myBoard monitor with the new generation of Android. Android 8.0 OS is faster and modern, refreshed UI look. New version is also higher security your data and Fuller power thanks to the use of new specification.
CHOOSE BEST FOR YOURSELF
Fit the size of monitor for your needs
Our offer includes touch screens with various screen diagonal sizes, thanks to which you can easily adjust the interactive area to the presentation needs, both for educational and business purposes.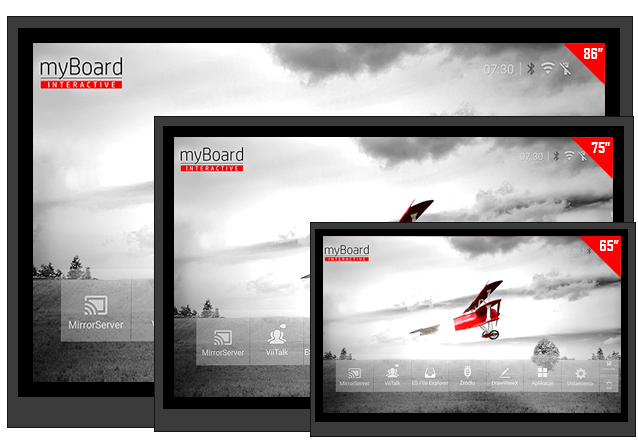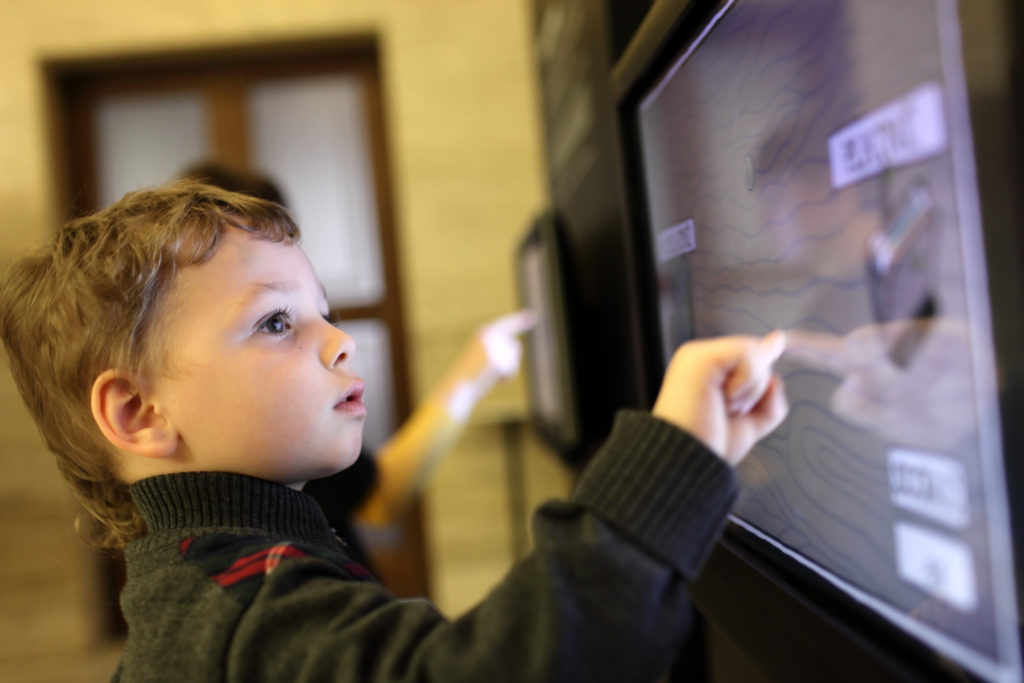 SAFETY AND COMFORT OF USING
Idealnie gładkie i trwałe szkło z powłoką antyrefleksyjną
MyBoard monitors guarantee the finest comfort of using thanks to perfectly smooth glass structure, obtained in special machining proces. Interactoin is smoother and screen has a delicate, lacking roughness structure. In addition, it has a matte anti-reflective coating that improves image quality and does not reflect light. Safety is provided by impact-resistant 4 mm thick tempered glass.
Intergrated Audio system
For your comfort
We are listening to your needs and we value your confort, so we won't require any extra moves. Our products are plug&play so they are all ready to go immiedietly. In our set you will get integrated aesthetic speakers, which fullfil their function even in large classroom or conference room.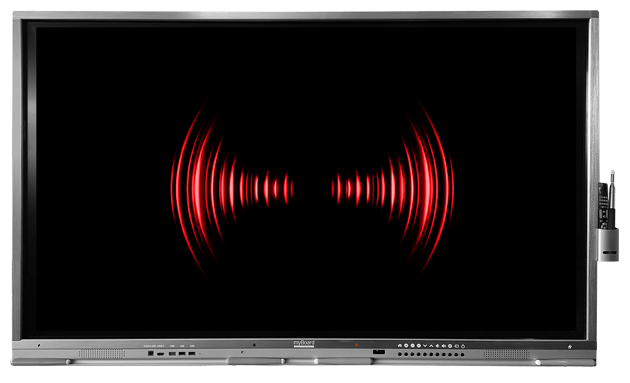 SHARED USB SLOT
Two operating systems in one monitor
Thanks to use of modern technological solution in myBoard interactive monitor, you don't have to manually move your pendrive to another USB slot. We offer you functionallity of shared USB port, so you can have the same data available on your OPS PC module, as well as your Anrdoid system! Two OS in one monitor is unlimited possibilities of making, browsing and saving.
split screen
Three independent parts
Split your screen- thanks to this function, you will have a possibility to draw in different colors up to three independent areas in the same time. Painting together with friends was never so easy yet.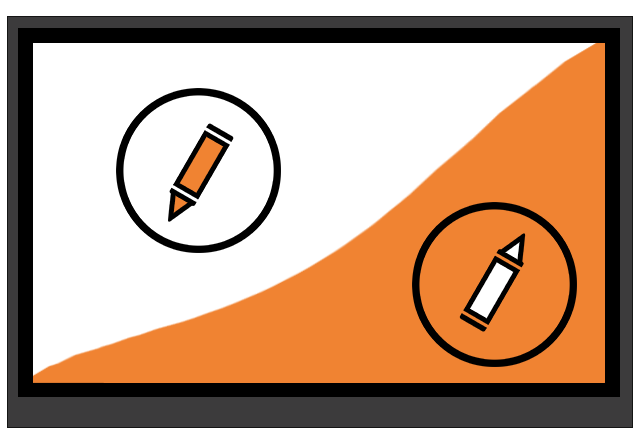 NEW
Meridian Prime educational platform is convenient and excellent tool for teachers and students of all type and level of learning.
YOU DON'T HAVE TO BELIEVE…
READ REAL REVIEWS.
OUR PARTNERS